Shop Bully Beds
With our wide variety of quality dog beds, you can be sure to find the perfect one for your pooch today. From orthopedic to infrared, washable to waterproof, chew-resistant to calming - our lineup goes above and beyond your ordinary comfortable dog bed.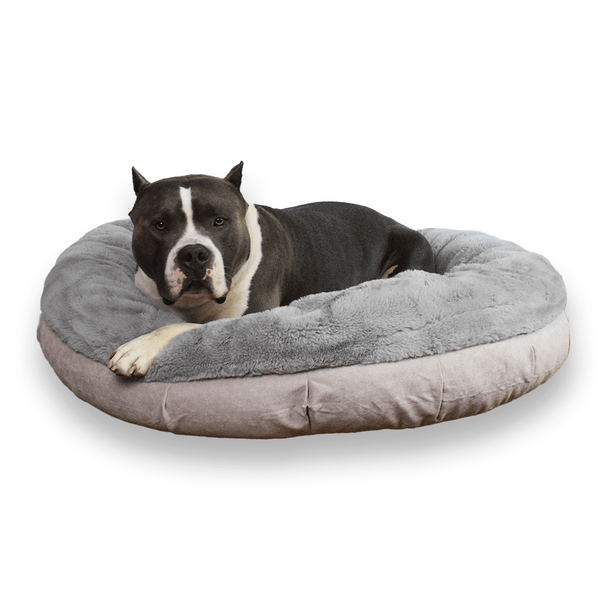 We know how important it is to not only get a bed they want, but also ensure it is a bed they deserve. Never again will your dog have to sacrifice comfort for function as all our designs prioritize both equally.
Features:
Orthopedic. All our beds are made with orthopedic memory and support foam that is non-hazardous and is specifically designed to aid in joint aches, hip pain, and to relieve overall discomfort. They have a density of 4.5lbs, which is also perfect for elderly dogs, those suffering from arthritis, and those with pain in their bones, joints, and / or muscles.
Infrared. We proudly offer the first and only dog bed with an FDA medical device certification. Using your dog as its natural power source, our infrared ion fibers reflect FIR emissions back to the skin. This helps with blood circulation, alleviates discomfort, and targets the overall wellness of the entire body.
Washable and waterproof. All our beds offer removable and washable covers to make it easier and more hygienic. The base is also made of waterproof material, making clean up much faster.
Chew resistant. All our beds feature either a heavy-duty Velcro closure or a covered zipper to prevent risk of chewing. For special situations, we also have a dog bed designed with extra strong padding that is virtually chew-resistant. We offer a 200-day chew warranty and replacement for this specific product.
Faux fur. For dogs that love a cool and soft exterior, our Calming Faux Fur option may be the most comforting dog bed yet.
Large sizes. Finding a comfortable dog bed that is large enough can be difficult. That is why we ensure to carry all options in sizes medium to XXL, and in great neutral colors that go with any interior!
20-year no-flat guarantee. All our quality dog beds have a 20-year no-flat guarantee.